Valuing Your Cartier Watch
Finding the resale value of your Cartier watch depends on several factors. Is your Cartier watch authentic? What condition is your watch in? Do you have the box, papers, and extra accessories? What model do you have? From your watches authenticity to which model you have, each of these factors can contribute to the value. First, let's identify the serial and model number.
Where To Find Your Serial And Model Numbers
The case back of a Cartier watch will tell you all sorts of information. If you look on the case back you will find the model name, model number, serial number, material, as well as other important features of the watch. If there is no serial number or has a sticker, that is common for replicas.
Other Ways To Determine Your Cartier Watch's Authenticity
The watches use flathead screws that are identical.
Inscription on the movement has the word Cartier.
These watches tend to have weight to them due to the quality of materials used.
All Cartier watches feature non-smear, scratch-proof glass.
LumiNova glows bright in the dark.
The winder contains a polished cabochon gemstone.
Serial number consisting of two letter and six digits is printed on the case back.
What Is My Cartier Watch Worth?
The resale market for Cartier watches is fluctuating constantly. That includes the popularity of certain models. In order to determine how much your Cartier watch is worth, we need to look at a few things. The most important is the model and serial number. Platinum models will fetch a higher resale value than the Gold version. If a watch model includes diamonds, it will be worth more than the same model without diamonds. The rarity and amount of watches produced changes the value significantly. The Cartier Flying Tourbillon is one of the rarest watches Cartier makes, therefore it will be worth a lot!
How To Sell Your Cartier Watch
The first thing you should do is get a resale value appraisal. With so many companies to choose from, should you sell your Cartier watch online or go to a store? Online is the easiest way to get an instant resale quote because you can send the information and pictures for a quote. If you prefer taking your watch to a store, the watchmakers can authenticate your Cartier watch on the spot. Most companies will make you an offer for your Cartier relatively quickly and with no cost to you. You can always bring the watch to a Cartier retail store. For the most up to date quote to sell your Cartier watch, contact us today!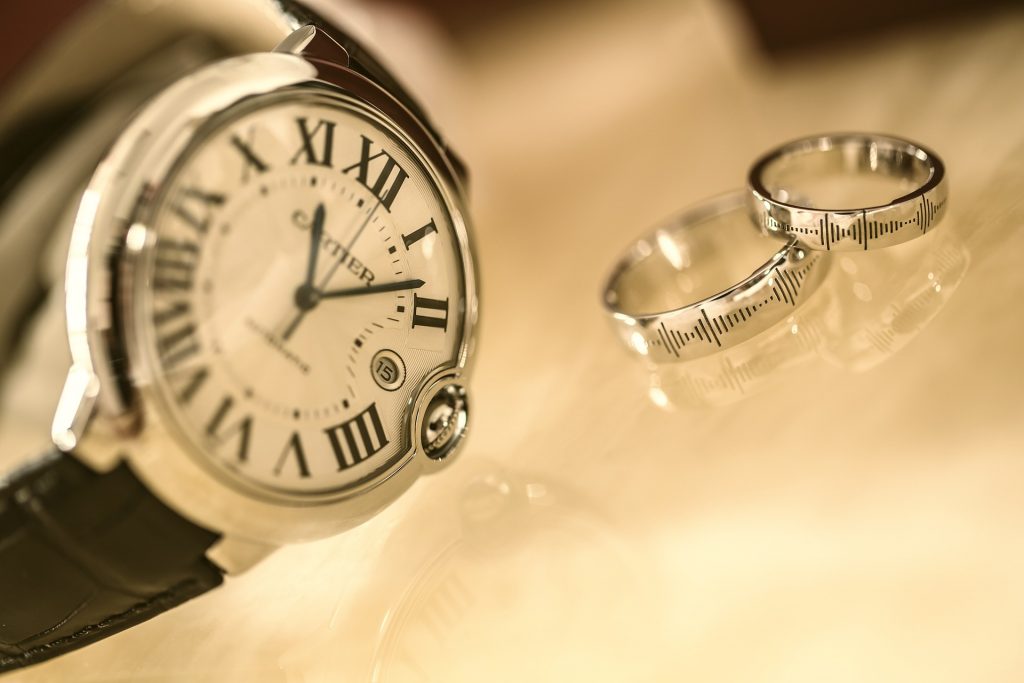 The easiest way to determine if you have an authentic Cartier with 100% certainty is to bring it to a trusted watchmaker. They will remove the back of the watch to verify the movements and pieces. If you are looking to see how much your Cartier watch is worth, visit our store, call, text, or click the link below.