You have many options when trying to sell your Rolex watch. "Do I sell my Rolex online?" "Where can I sell my Rolex watch near me?" "Who buys Rolex watches?" With all of these questions, how do you choose where to go? SWD Watches, located in New York City's Diamond District, is here to help! We have been buying and selling Swiss luxury watches for decades at the most competitive prices.
Should I Sell My Rolex Online?
If you are more comfortable selling your Rolex from home, then yes! We make the process safe and easy. First, click here and fill out the form. Sending pictures helps us determine the resale value of your Rolex. Please include an overall and up close photo of the front, back, sides, box, and papers. Don't have the box or papers? We will buy your Rolex watch if you do not have box and papers. Second, we supply a FedEx overnight shipping label that is fully insured. Third, we receive and authenticate your Rolex. Finally, you get paid within 1 business day in your preferred payment method (including BTC or DOGEcoin).
Do I Get More Money In Store?
Visiting our store or selling online will get you the same amount of money. However, we can instantly verify and make you an offer in store. Therefore, it depends on your preference. If you are in the New York area, or just visiting, come visit us in the iconic New York City Diamond District!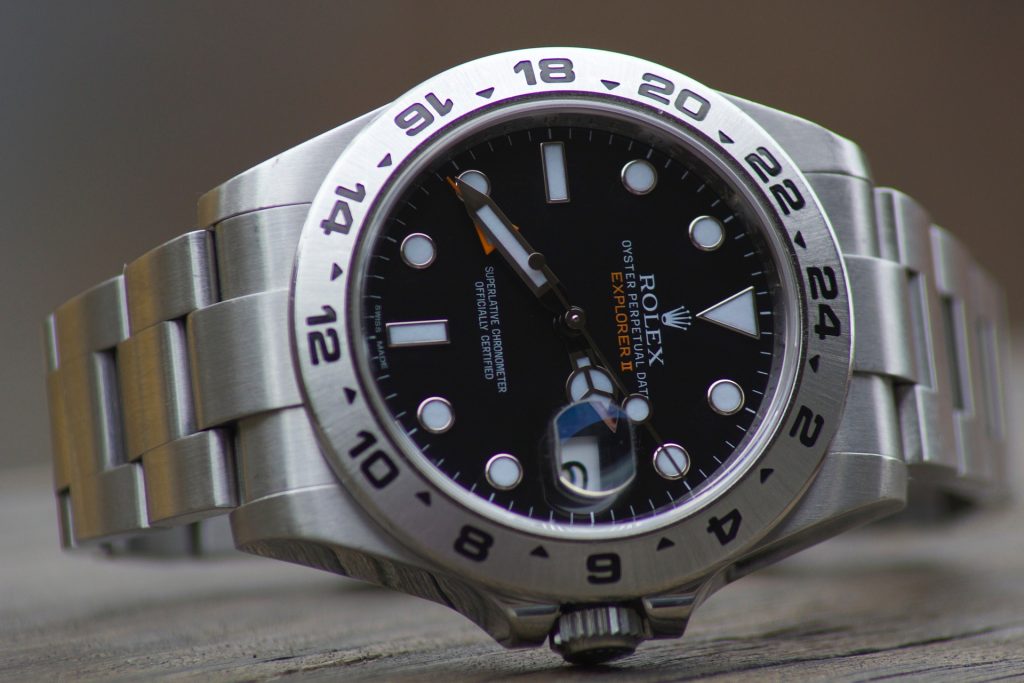 Get Paid In Bitcoin Or Dogecoin When You Sell Your Rolex To SWD Watches!
Can I Sell My Rolex To An Official Jeweler?
It depends on the store you go to, some of them do not buy back Rolex watches. Typically, Official Rolex Jewelers will offer less money when selling your Rolex watch. They might offer a higher incentive to trade your watch in (and then put you on a wait list).
How Do I Get The Most Money When Selling My Rolex?
SWD Watches is located on NYC's famous 47th Street Diamond District. Take a look at our 5-star reviews online, we want to provide the best experience when selling your Rolex online. You will receive the best market value according to current resale market conditions. Our offer range is guaranteed, and 99% of the time we pay the highest amount. We don't play games with our offers (unlike Official Rolex Jewelers or online stores).